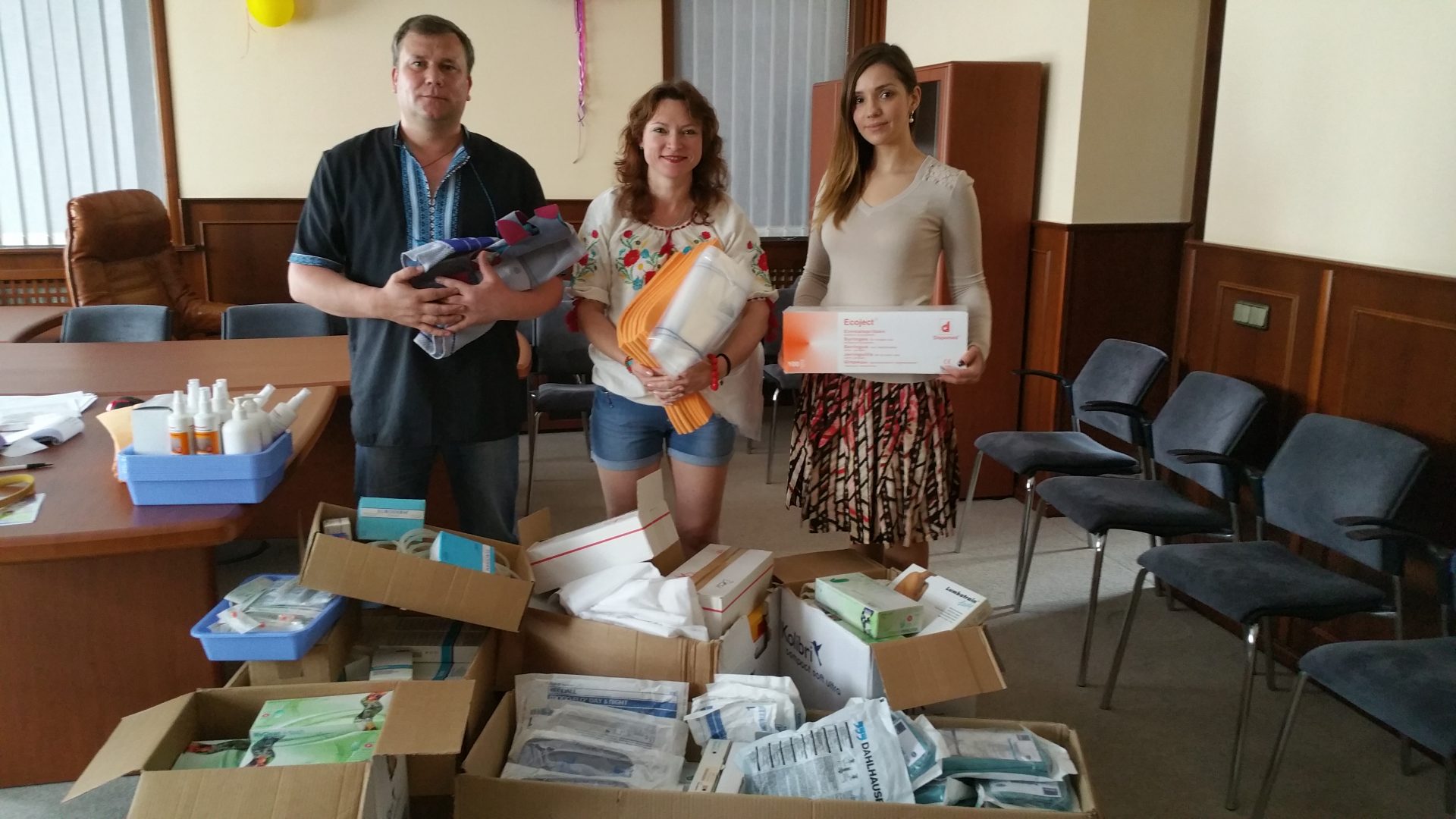 The Association of International and National Non-Governmental Organizations "Social Protection" along with volunteers handed Artemovsk Central Hospital (Donetsk region) charitable aid.
There are disinfectors, patches, masks, bandages, various syringes, needles, vinyl gloves, drainages and other necessary things for medical assistance.
Besides Artemovsk Central Hospital the aid was sent to the front line and to the 26th Berdychiv Artillery Brigade and the 44th Artillery Brigade.
"We are very grateful to German Fund «Diakonenie Erzgebirge» and Mark Schwan who sent us this medical humanitarian aid. It's a priceless help for the volunteers and Pirogov medical unit doctors from Lviv. These courageous young women and men take out the wounded soldiers from the front line risking their own lives for the lives of others. From our side we will continue helping our defenders with all necessary things we can find"- said the President of the Association "Social Protection" Eugenia Tymoshenko.