Acceptance of applications for participation in the "Follow Your Dream" Festival is closed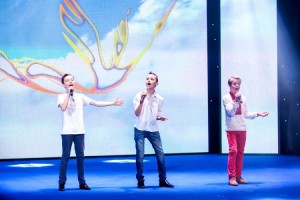 Yesterday it was the deadline to apply for participation in the"Follow Your Dream" charity festival, which is going to be held for the tenth time next May! We have received 214 applications from all over Ukraine. The absolute record regarding the number of applications has been made by boarding house #21 from the city Toretsk (Dzerzhynsk): they have submitted 21 applications! The prospective participants of the festival presented themselves in different categories: songs, dancing, theatrical performances, magic, etc.
From now on until April, 19 the organizing committee, consisting, among others, of the jury members (Andris Kapinsh, Martha Adamchuk, Tetiana Piskareva), will select the participants to compete for the Grand Prix in Kyiv in May. The results are to be announced on April, 20 at http://www.mriy.org
The "Follow Your Dream" Festival was established with a view of developing children's creative talents. We thank the teachers, guardians, creative directors for all their diligent efforts and getting children involved in the "Follow Your Dream" Festival.