A young star of "Follow your dream" conquered the international stage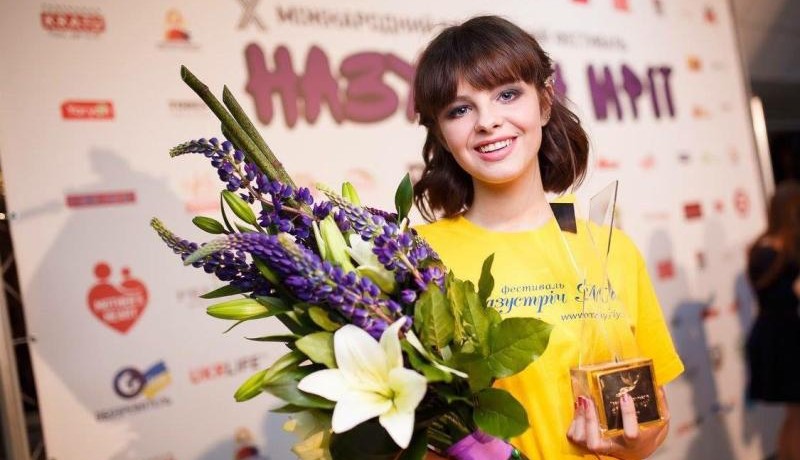 Adelina Mishchenko is a winner of the Grand Prix 10th Festival "Follow your dream", so she received a prize from the jury chairman Andris Kapinsh. It is a ticket to the festival in Bulgaria "Slavic Venec".
Last week Adeline participated in the XVII International Festival and Competition "Slavic Venec" on the Black Sea coast of sunny Bulgaria, in the resort of St. Constantine and Helen!
An impressive performance of songs "Mother" and "Kukushka" did not leave anyone to be indifferent, and Adeline got a 1st place. Besides the diploma of 1stdegree, she also received some additional prizes: a trip to Georgia to the "Wonderland" festival, as well as an invitation to Bulgariato be as a guest there next year.
The audiencewas meeting the participants very warmly. Also there were also guests from Zhytomur who supported Adelina.
We wish Adeline  not to give up and continue to achieve her goal confidently towards the dream and new victories!