Broadcast on TV channel "Social'na Kraїna" (Social Country)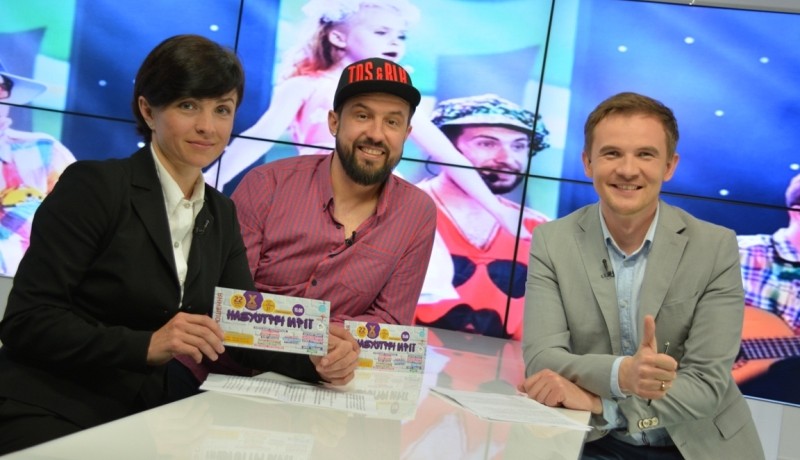 On May, 12 Iryna Volgina, president of the International Public Organization "Follow Your Dream" and Andris Kapinsh, chairman of the judges of the X International Charity Festival "Follow Your Dream" visited TV channel "Social'na Kraїna" (Social Country), where they told of the preparations for the anniversary festival.
 As the guests noted during the "Open Studio" program, the primary goal of the festival is creating an adequateplatform for children creativity development, education of aesthetic taste and spiritual development of an individual. The development of personal creativity, according to Irina Volgina, is an efficient way of social rehabilitation of the children brought up at institutions like orphanages and boarding schools, or the kids who experienced considerable stress.
 This year 300 children from Ukraine and Belarus are going to participate in the competition on May, 20 – 21. And Andris Kapinsh, a permanent member of the judges, was elected its chairman. Incidentally, Andris withdrew from the other projects for this very festival. In addition, he gives support to the festival participants in every possible way, doing his best to organize their lives and find a job. Thus, due to Andris Kapinsh's support, one of the participants of the "Follow Your Dream" festival was lucky to realize his potential at the "Todes"dance studio.
 According to the organizers, besides the Gala Concert on May, 22, the guests can enjoy themselves at the Legotown, fantasy photo area, children animation, aqua makeup. All interested people can order invitations (kinddonation starts at 50 UAH). The raised money will be spent on children's health promotion.
The grand prizes of the Tenth Festival are a pass to the "Slavic Crown" festival in Bulgaria and a trip ticket to Odessa for 13 days.
We express our thanks to the TV channel "Social Country" and Vlad Voloshin as its host for the opportunity to come and talk about the festival.
To order an invitation, please visit our website: iasp.org.ua/dream