News of Association members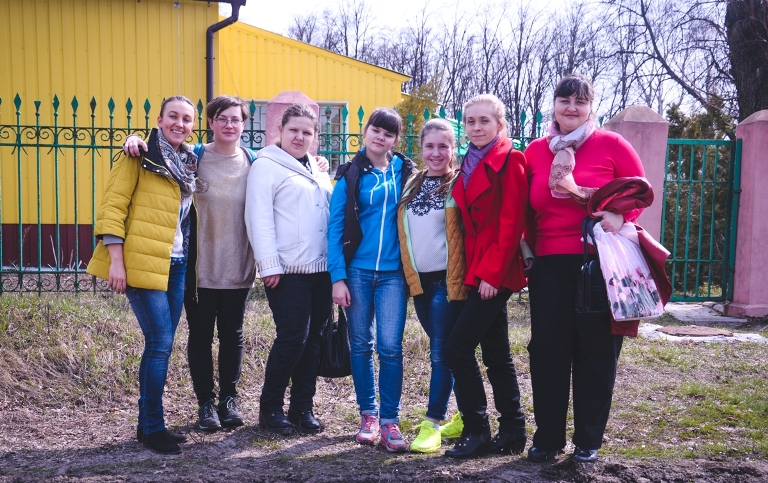 Last week the members of the "Life in Abundance" foundation in cooperation with the volunteers organized a trip to Kharkiv region to the Child Guidance and Family Councelling Center in Liubotyn in the framework of the project by the "Assistance to Everyone Is First" foundation. A psychologist and social care teacher from Kharkiv contributed to the trip,along with the pupils and volunteers who held a master class on making "friendship bracelets".
 Kira, psychologist, and the young mothers were involved in the training: they painted their wishes and dreams, did special useful exercises for their own personal fulfilment. Thepsychological training was followed by a friendly tea-time with sweet stuff.
 We thank the sponsors of the foundation, since due to their involvement we managed to buy and give the sets of goods and personal hygiene products to the Center.
The organizing team also included secondary school №106 named after V. O. Kysil, a social care teacher, school volunteers, psychologist Kira and a volunteer photographer Igor Gusev. We express our thanks to all of them!
 More on our trip (the volunteers' comments):
 "I was very happy to participate in the trip and get acquainted with these amazing moms! The atmosphere at the Center is very friendly and supportive. Of course, every woman hasher own life story, but all of them share the same dream, that is, to find home and a family. It is my goal, as a psychologist, to provide psychological support to these women in their pursuit to find home, gain confidence regarding their intellectual capacities and life opportunities. The key thing is, of course, self-belief, moral strength, emotions, ability to be realistic" (Kira Dolbnia, psychologist).
 "I have enjoyed it! It was so interesting and positive. I really like to be a volunteer" (Diana, a volunteer).
 "I really liked the Center. There were very little kids, they were very funny and happy to meet the guests, get the presents and to be in the spotlight! It is cool to be a volunteer! "(Natasha Podorozhko, a volunteer).