2nd of April was held a flash mob on St. Sophia square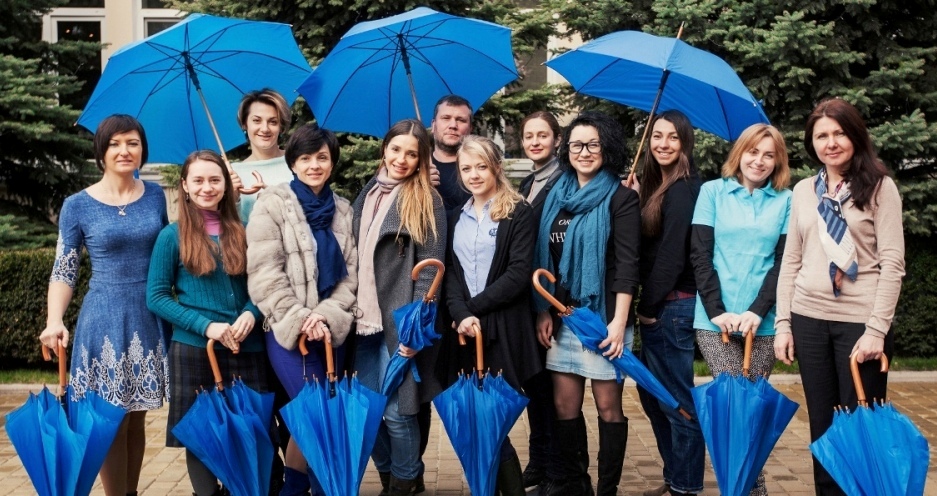 On the occasion of the the World Autism Awareness Day the "Social Protection" (IASP) Association headed by its president Eugenia Tymoshenko held a great social event #Kyiv_in_blue.
 The main objective of the given event was to draw public attention to the autism issue in Ukraine and inform, above all, the parents of young children on the autism symptoms. During the event the host Volodymyr Andrievsky spoke about autism, the event partners and the organizations dealing with autistic children.
 On April, 2 the Sophiїvska Square became the central place of the event. There were songs played from music-van with the little guests playing in the Lego town provided by our "Art Factory" partners. The "Rodyna" ("Family") correction center launched a handmade fair (the goods made by the moms of children with autism). Everyone had a chance to have a souvenir, make a photo within an unusual photo zone in the form of the football mini gates.
 The main event of the # Kyiv_in_blue was a lively flashmob of the "Pulse" dancing group. More than 50 teenagers performed a dance with a flag of Ukraine and blue umbrellas.
We thank all participants for being actively involved in the event, all guests for being interested and taking an active part! We welcome everyone to come to the "Parliamentary Cup" charity football match between the people's deputies of Ukraine and the media representatives to be held tomorrow, on April 3.