Association "Child.ua" organizes resource survey "Mom's Time" within AFS programs.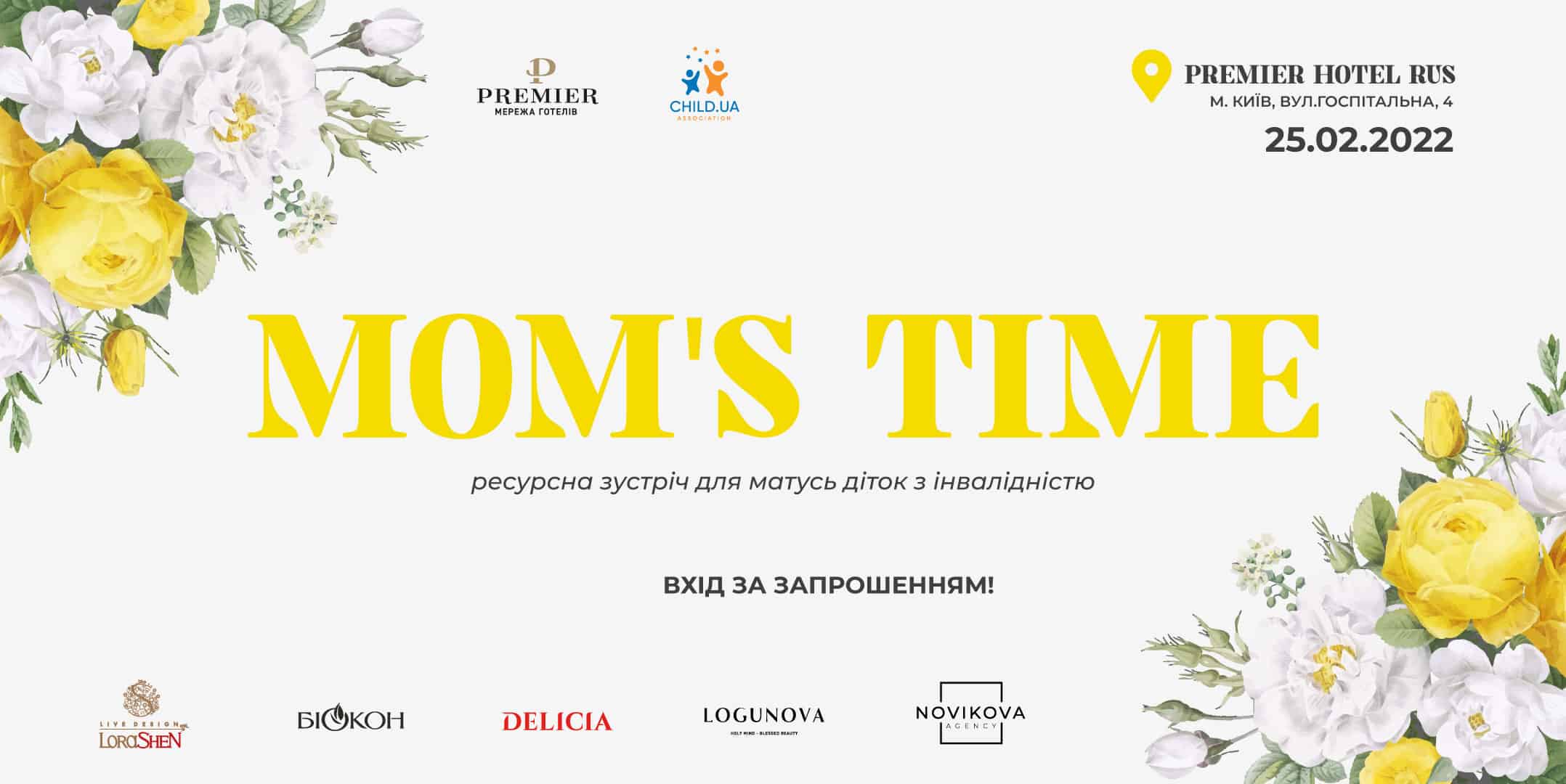 #MOMS_TIME
✅ Association "Child.ua" в межах програми @Autism Friendly Space organize resource meeting «Mom's Time».
✅ Receives: Premier Hotel Rus, Hospitalna str., 4, Hall «А», Kyiv city
✅ Date and time: 25 February, 10:30-15:00
✅ Mission — to help women find resource and harmony in themselves.
✅ «Mom's Time» — it will be a rich event, during which we would like mothers to change their minds, distract from everyday routine and immerse themselves in the world of charm and femininity.
👉 The beautiful part of humanity expects:

✅ Partners:

✅ Invited guests who will share life stories and experiences:

✅ Experts of the event:
👉 Natalia Turbina, Master of Clinical Psychology, Louis Pasteur University (France), certified psychoanalyst, training analyst and supervisor of the European Confederation of Psychoanalytic Psychotherapies (Austria), psychoanalyst practitioner and researcher, lecturer, member of the National Psychoanalytic Division of Psychoanalytic Division.
👉 Ruban Pavlo, psychologist of rehabilitation centers for people with disabilities due to intellectual disabilities. Member of the Board of the Charitable Society "Sources".