CHILD.UA supported children in the camp REAL MADRID FOUNDACION CLINIC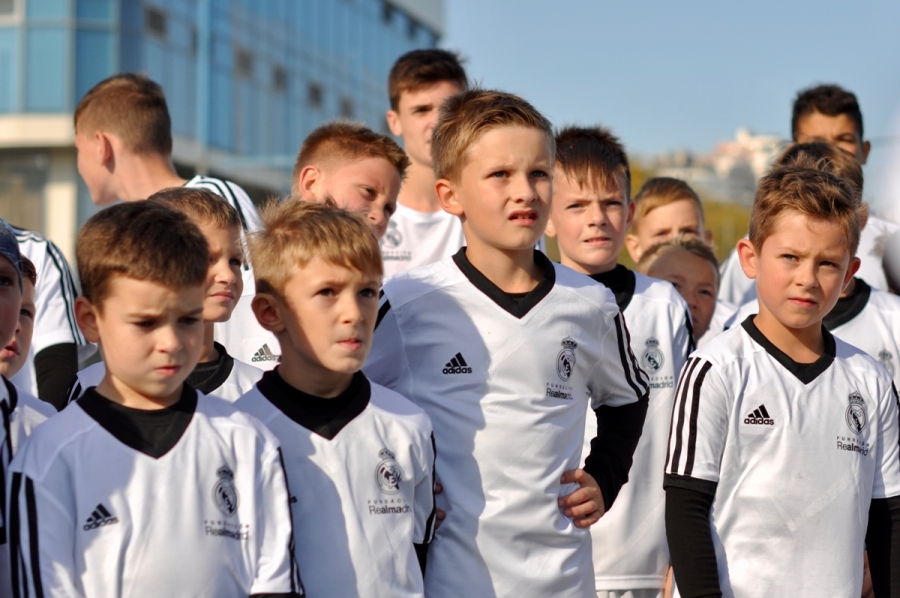 October 28, in Odessa, the opening of a children's football camp on a unique program REAL MADRID FOUNDACION CLINIC took place.
Thanks to the help of the Association CHILD.UA, four talented children received certificates for training: Anton Mikhalchuk and Nikita Luchko, who lost their parental care, as well as Kirill Khokhlov and Kirill Kryuchkov, whose parents were not able to pay for their own for education of boys.
For 5 days, young players will learn from REAL MADRID Fundacion coaches from Spain. The training method was developed specifically for children who are in love with football and is constantly updated and corrected in connection with the latest global football trends. The program focuses on the best principles of individual learning tactics and technology, making optimal decisions during the game, as well as gaining experience in the game based on such values ​​as leadership, team play, respect for others, team overall goals and common efforts.
"The CHILD.UA Association has been helping talented vulnerable children for more than 20 years, providing opportunities for learning and development. We are happy to see the smiles on the faces of children and participate in the realization of their dreams!"-says the President of the CHILD.UA Association Eugenia Tymoshenko.
We hope this will be a great start to the future sports achievements of young football players.