#MarathonDobra Lavina Mall (Facts ICTV)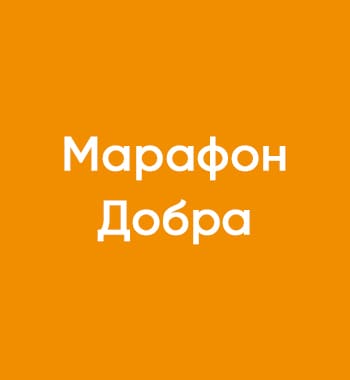 December 15, 2018 in Ukraine started the New Year #MarathonDobra. Charity initiative of the Association CHILD.UA united the stars of Ukrainian show business, philanthropists and volunteers around a good goal – to give a real holiday to children deprived of parental care.
Large-scale start #MarathonDobra in the LAVINA Shopping Mall was supported by famous Ukrainian pop stars: Tatiana Piskareva, Myata, Lavika, Andris Kapins and TODES Kyiv, «Kley Ugryumogo»band, Open Kids, EDGAR & EMMA, Veronika Kovalenko, NIKITA LOMAKIN, Nino Basilaya, Angelina Terennikova, Anna Voronova, Paradiz, vocal studio "Elegy" and others. The hosts of the event were Andrey Chernovol, Maria Vinogradova and Alexander Rasskazov. With a stellar concert and their own example, famous performers joined the collection of gifts for children.
Over one thousand visitors of the s shopping mall supported the charity initiative on that day.  -They bought and donated gifts for CHILD.UA volunteers for children deprived of parental care. And the young participants of the event took part in the creation of the country's largest coloring book. Representatives of the Book of Records of Ukraine recorded a new record – 61 squaremeters this work of art – the largest coloring in Ukraine.