"Open your heart for friendship" (Vikna STB)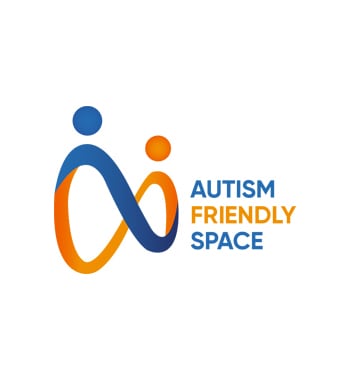 On the World Autism Awareness Day that is observed early on April 2, the Association CHILD.UA, headed by Eugenia Tymoshenko, launched a thematic marathon AUTISM FRIENDLY SPACE (AFS). To change the attitude of society towards persons with autism through creation of the autistic-friendly environments of was the main goal of the marathon.
The first movie with muffled sound and light effects was presented for person with autism at the 'Oscar' cinema located in the Smart Place centre. Being extremely sensitive to loud sounds and bright colours person with disabilities had a unique chance to enjoy their time in a public space. Moreover, movies that adapted to the needs of persons with autism will be shown once in a month.
"We plan to change the situation in Ukraine completely. Now we are actively running a large-scale educational and information campaign aimed on awareness among community members. We seek for fruitful cooperation with cinemas, supermarkets, shopping and entertainment centres. We invite employees of abovementioned institutions to undergo our specially designed trainings. After the trainings, participants will deep their knowledge about autism and gain skills to provide overall support to persons with autism. We will keep going creating leisure places with less loudness of sound, less bright light, soundproofing lounges and special film shows" – says Eugenia Tymoshenko, President and Founder of the Association.
The premiere of the social video was held at the 'Oscar' cinema (shopping and entertainment center (SEC) 'Smart Plaza') on April 2. This video will be broadcast before the movie sessions in the 'Oscar' and 'Cinema City' cinemas. It is worth to mention that the 'Oscar' and 'Cinema City' cinemas became our dearest partners in spreading of the word about tolerance among the society members.
A thematic photo exhibition 'Open your heart for friendship' was held within the Marathon. Fifty (50) children out of whom 25 are persons with autism took part in the photo shooting. Tatyana Piskareva, famous Ukrainian singer, joined kids at the photo shooting what led to friendly atmosphere at stage. The photo exhibition was firstly presented in SEC 'Smart Plaza' and further was moved to the column hall of the Kyiv State City Admistration.