Workshop "Parents Academy"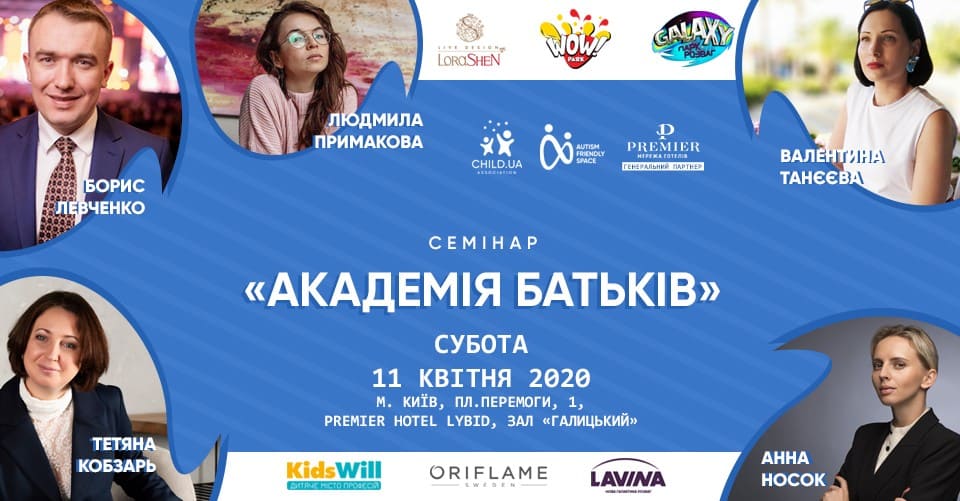 Do you want to develop yourself and activities with your child take a lot of your time?
How to return to work when child development is a priority for you and you can't work on a standard schedule?
CHILD.UA association invites families who bring up children with autism and other developmental delays to attend the seminar "Parents Academy".
The Parents Academy is a platform where parents will be able to get hands-on knowledge for extra/main earnings, receive nice gifts, participate in giveaways and get advice.
The main goal is to inspire parents to develop further and to provide them with tools to work in various areas
The seminar speakers are parents who have achieved some success in business, as well as professionals from various fields, namely:

When: April 11, 2020
Where: Kyiv, Premier Hotel Lybid, Peremogy Square, 1, Galitsky Hall
Visit one, several, or all lectures.
Admission to the seminar is free with pre-registration:
https://forms.gle/8iR35kDh8oY34yXy8
See you at the seminar!
Additional Information: